2323 Port Sheldon Suite 101
Jenison MI 49428
616-669-6151

Store Hours
MON &THUR 8:30AM-8:00PM
TUE,WED,FRI 8:30-5:00PM


---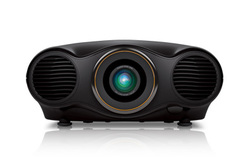 On display now.
PowerLite Pro Cinema LS10000 3LCD Reflective Laser 4K Enhancement
The elite Pro Cinema LS10000 home theater projector combines revolutionary 3LCD Reflective laser projection and 4K Enhancement Technology2 for the ultimate movie theater experience. Immerse yourself in stunning, crystal-clear images with unbelievable detail, even close to the screen. The LS10000 also boasts an unprecedented Absolute Black contrast ratio, wider color gamut, richer colors and smoother gradations. Full HD 1080p and 4K content come alive in amazing 2D and 3D with Super Resolution and frame interpolation technologies. ISF® calibration tools ensure color accuracy. And, installation is easier and more flexible than ever.
---
---
We are now a authorized dealer for SONOS AUDIO!
PLAYBAR's nine-speaker design floods any room with super-realistic audio for games and movies, huge waves of live concert sound, and wireless streams of all the music on earth. And it all comes from one easy-to-use player that brings HiFi sound to your high-definition TV.


---
Wilson's cell phone signal boosters overcome the problem of dropped calls, limited range and slow data rates for cell phones and data cards by amplifying weak cellular signals. Our cell signal boosters are able to pick up weak cellular signals from a cell tower and transmit them to your cellular device, and then transmit a more powerful signal back to the tower.
---