2323 Port Sheldon Suite 101
Jenison MI 49428
616-669-6151

Store Hours
MON &THUR 8:30AM-8:00PM
TUE,WED,FRI 8:30-5:00PM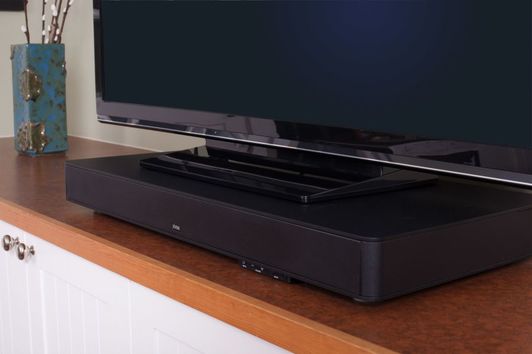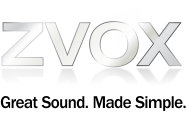 New
You wont believe the big sound from this great speaker.

The ZVOX SoundBase® 670 produces rich, room-filling home theater sound without all the clutter of a traditional surround sound system.
Only 3.5" high, it contains five full range speakers (including three center speakers). But it virtually disappears when placed under your TV. Connection is simple – only one wire! But the sound is fantastic, with super-clear vocals and powerful bass from three built-in powered subwoofers.
The ZVOX PhaseCue® virtual surround system creates theater-like three-dimensional sound without the need for speakers throughout the room. Want to listen to music? Stream audio from your phone or tablet via aptX Bluetooth wireless connectivity. Having trouble hearing the voices on a show? Push the AccuVoice® button on the remote and vocals become crystal clear automatically. Tired of loud commercials? Push the OL (Output Leveling) button on the remote and the ZVOX will tame loud commercials before they annoy you. You can also program the ZVOX system so that it works with your current remote control. A large, easy-to-read display is hidden under the front grille, and disappears when you're not using it.
The SoundBase 670 is the perfect home theater system for people who want fantastic sound, great style and innovative features – without the clutter and complexity of conventional surround sound systems.


---
We are now a authorized dealer for SONOS AUDIO!
PLAYBAR's nine-speaker design floods any room with super-realistic audio for games and movies, huge waves of live concert sound, and wireless streams of all the music on earth. And it all comes from one easy-to-use player that brings HiFi sound to your high-definition TV.


---
Wilson's cell phone signal boosters overcome the problem of dropped calls, limited range and slow data rates for cell phones and data cards by amplifying weak cellular signals. Our cell signal boosters are able to pick up weak cellular signals from a cell tower and transmit them to your cellular device, and then transmit a more powerful signal back to the tower.
---